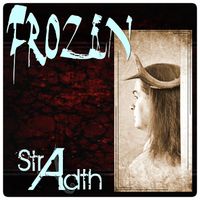 On July 15th, our guitarist Alain will launch his first solo recording. Under the project name Stradth, he will release a heavy rock cover of the 1998 Madonna hit: Frozen. 
In the early days of Unveil, when Alain was handling lead-vocal, Frozen was part of the regular setlist. But sadly no quality recording exists from that period. When the 2020 pandemic forced Unveil into hiatus, Alain decided to go 100% D.I.Y.  by playing, singing, recording and mixing the entire song while quarantined at Upstairz Studio.  
Frozen will be available on all major digital platforms on July 15th. 
Pre-order your copy today.