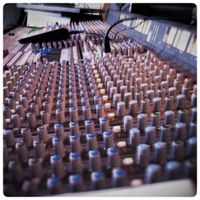 One month has passed since we released our latest EP:  "The Oblik Session".
I want to reach out and thank the radio stations, DJs and show hosts who have have been spinning the album. Without you, our music would have no public; no souls to touch.
The Philly Rock Network, The Banger Music Hour, Alien X Radio, Fasching Web Radio, Indie Radio Network, DRN1, 920 Won The Apple, Radio Vegas Rocks, Naja Radio, Tampa Bay FM, DBLA Radio, IRN Radio, Digital Revolution Radio, The Female Fronted Rock and metal show, Aiir Radio, The American Ladies Metal Brunch, Dark Metal Radio, In Yer Ears, Deal Radio, NS Radio, Radio Wig Wam, Hell Fire Radio, No Name Radio, Rock Addict Radio, Alloy Radio, Craig's Metal Storm, Castle BlakkRadio, Rock On The Rise and possibly more.
Thank you everyone for your awesome support so far.
You rock my friends