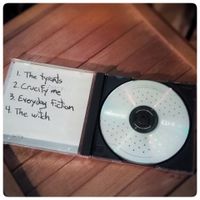 Hey rockers.
2020 is here and it's going to be an awesome year.
We are thrilled to announce that songwriting has begun on a new album. Though still in their embryonic forms, the new songs follow in the footsteps of our last release The Deep Sleep.
The coming months promise to be really exciting.
Be sure to join our mailing list today.