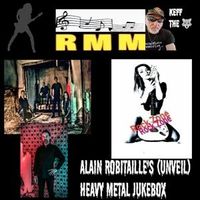 Hello rockers.
If you are like us, you are always looking for new music.
Alain, guitarist/songwriter, has been invited to share his favorite songs with the listeners of "Rock Zone" on Radio Puebla. This two hours show is available on MixCloud
Thank you Keff, for making all of this possible.