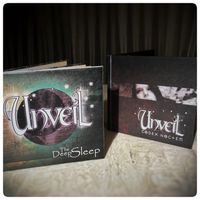 Hello rockers.
In the past months, we have been asked to add bundles to our merch store offering. Today we are finally ready to announce that two of these are now available. 
1. For the fan who wants the complete "Deep Sleep" experience, we are offering the CD/T-shirt package at 5$ off the regular price. 
2. For the music collector, the "Complete CD collection" gets you two CDs and, for a limited time, a download of the digital-only release: The Oblik Session. That is a 25% rebate off the regular price. 
Stay safe and keep on rockin'