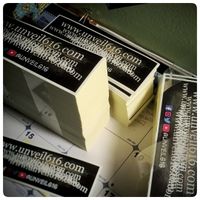 Hello rockin' friends.
Starting today, every order leaving the Merch Store will now include stickers. Built around the new t-shirt design created by Jow, these stickers also feature the handle to the four social media sites we are active on: Facebook, Instagram, Twitter and YouTube. 
Be sure to follow us on the platforms you use regularly.
Rock on.