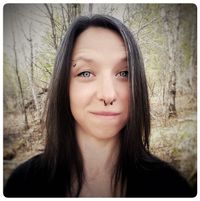 Join us tonight on YouTube for the premiere of "Listen to Yourself - Live vocal performance".
Jow went into the forest to record a vocal performance video for the song "Listen to Yourself" from the album "The Deep Sleep". 
Single live take, no edits.
Tonight 19h30 EST on YouTube
Click here: https://youtu.be/PGv6StvhvbE
We'll be in the chat room.
Come and say Hello.